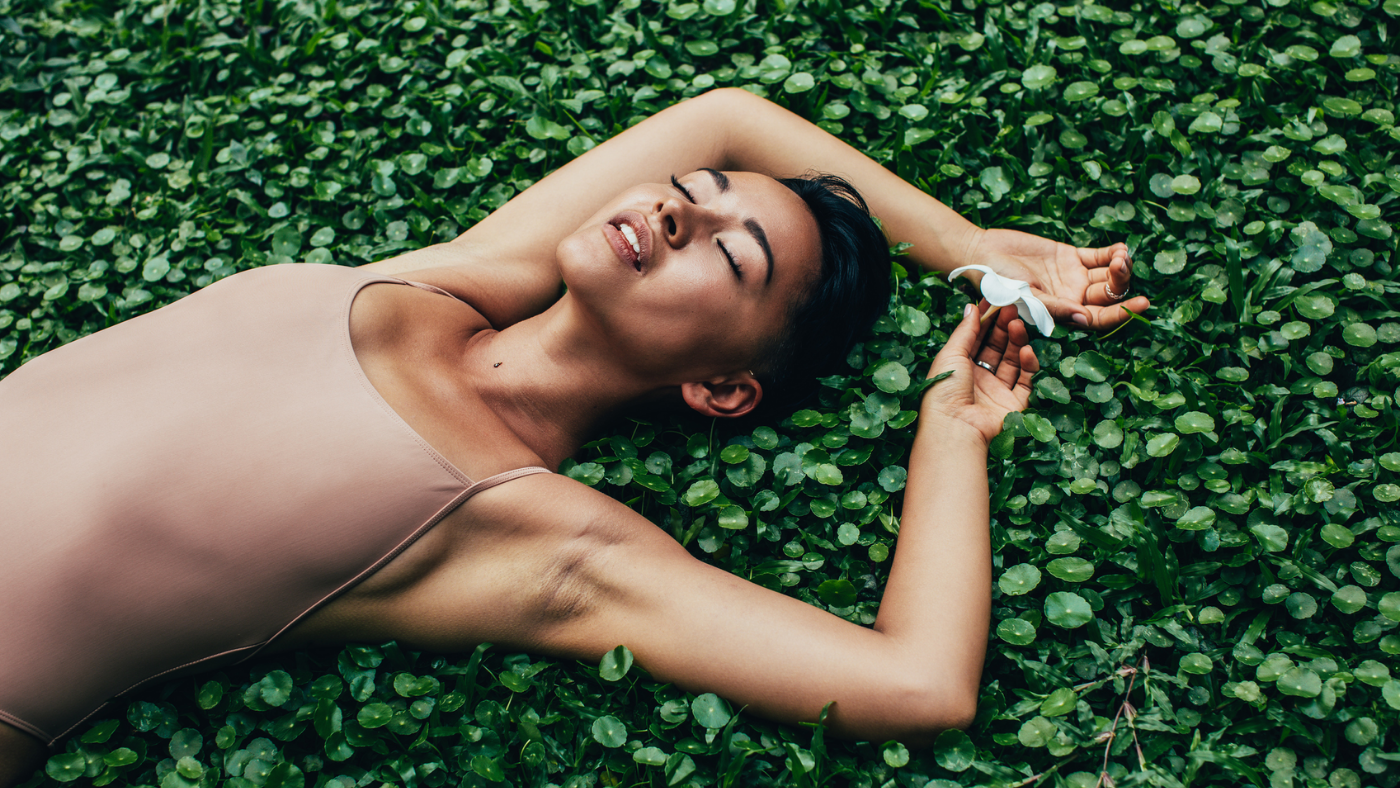 This summer is officially the summer of getting out there, but if you're looking for an excuse to stay in, there's no better way to escape the summer heat than slipping between the sheets with Y-O-U. And the best part? Masturbation is good for you! Like really,really good for you. Here are a few of the many benefits of female masturbation and a few ideas for gettin' hot and heavy without a partner.
1. Boost Your Mood
A little solo afternoon delight has been shown to trigger actual delight. Orgasms release serotonin and dopamine (aka happy hormones) that help elevate your mood. Plus, there's no better way to feel empowered and confident than taking charge of your own pleasure.

2. Relieve Stress
Sex (partnered or solo) helps reduce stress levels. And after the last year, it's safe to say we could all use a little relief.

3. Get Better Sleep
Masturbation means less stress and less stress means better sleep! Opt for a one-on-one pleasure sesh before bed instead of binge-watching Netflix and wake up feeling refreshed.
4. Have Better Sex
Masturbation gives you the chance to learn more about your body, explore what you like (and what you don't), and become the master of your own destiny in the bedroom.
5. Boost Your Libido
At certain times in life (like during pregnancy, menopause, or other medical conditions), our sex drive can take a dip. Masturbation can help get things going - when you stimulate physical arousal, sexual desire often follows suit.

6. Relieve Pain

If you thought over-the-counter pain relievers and heating pads were the only way to combat period cramps, think again. Self-pleasure can help reduce discomfort and provide a welcome distraction from the pain.

 Self-Love Tips
If you haven't already locked yourself in your bedroom for a solo quickie, here are some self pleasure tips to help you get the most bang for your buck.
Get in the Mood
Turn off your email notifications, lock the door, and turn yourself on. A little audio erotica can help get you going, or try watching your favorite sexy movie scene. The possibilities are endless!
Do Whatever Feels Good
Clitoral stimulation is a tried-and-true classic (made even better with a little external lubrication courtesy of Hydrate Ever After), but there are other erogenous zones to explore! The nipples, the mons, the inner and outer labia, even the back of the knees and neck can stimulate arousal when touched. 
Remember, there's no one way to masturbate - if it feels good for you, do it!