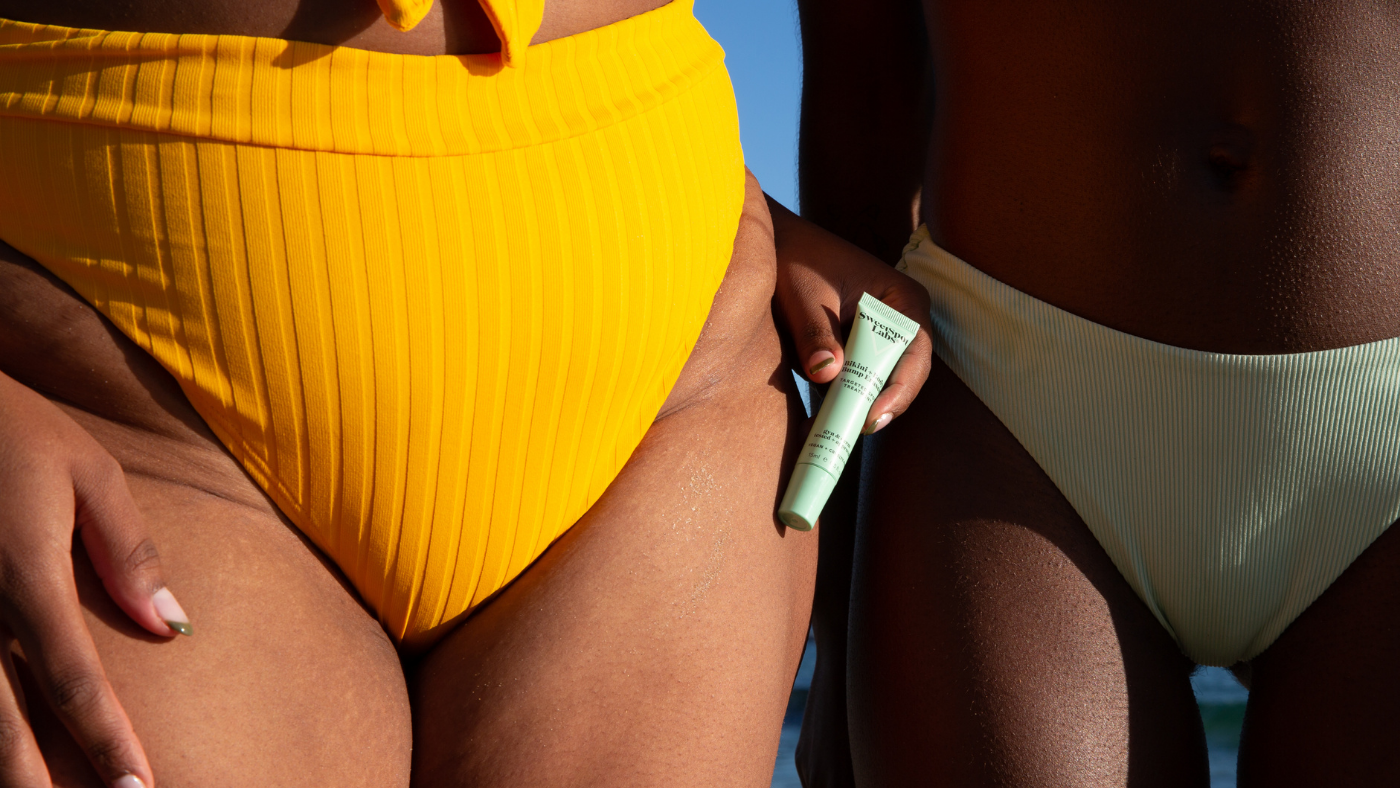 ICYMI… we've got a brand new addition to the SSL lineup! We know all too well that feeling when pimple-like bumps pop up along your bikini line or under your arms - talk about a beach bummer. That's why we created our first-ever spot treatment to help you #eraseit!
Bikini & Body Bump Eraser minimizes redness after just 1 use and clear bumps in only 3 days (according to almost 90% of women who used it). Plus, it can help brighten the dark spots bumps can leave behind. Packed with powerful bump-busting ingredients like salicylic acid, niacinamide, mineral-rich kaolin clay and superstar for acne-prone skin azelaic acid, Bikini & Body Bump Eraser is your ticket to clear, calm, smooth skin.
SHOP BIKINI & BODY BUMP ERASER
Once those pesky bumps are gone, keep them from coming back by exfoliating withBuff & Brighten Body Pads and detoxifying acne-prone skin with Microbiome Balancing Cleanser.
We formulated this spot treatment to not only be effective and fast-acting, but (of course) safe and gentle onallskin - including the most intimate. It's free from common irritants and  ingredients that are known to feed yeast and aggravate malassezia folliculitis (a condition triggered by an imbalance of the skin microbiome that often goes undiagnosed).
So the next time you see a bump (whether it's a huge ingrown hair bump, red bumps on your butt cheeks, or itchy bumps under your armpit), simply apply to the affected area and #eraseit.