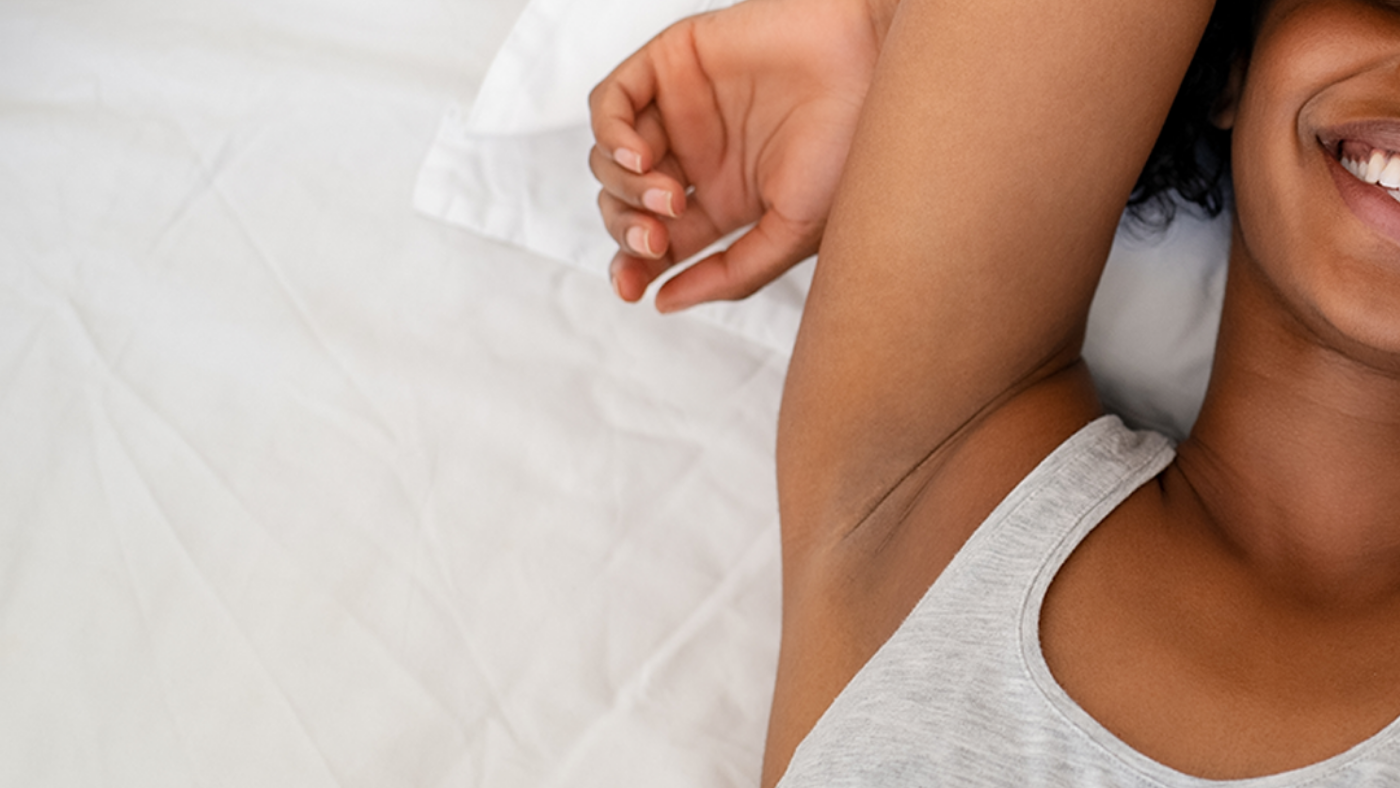 Discoloration and random dark spots can leave you feeling less than confident. But there's light at the end of the tunnel! Here's what you need to know to get rid of dark spots once and for all.
What Causes Dark Spots?
There are several underlying factors, but one of the most common (and least known) is actually inflammation. Known as post-inflammatory hyperpigmentation, this condition is separate from melasma or other increases in melanin production that can lead to discoloration. Post-inflammatory hyperpigmentation (PIH) is the result of an inflammation or injury to the skin like acne, but can also occur after repeated hair removal.
Post-Inflammatory Hyperpigmentation
Whether you wax, shave, or you're queen of the epilator, the hair removal process can lead to PIH - especially on skin of color. Basically, your skin perceives the hair removal process as an injury, and triggers a stress-response that increases melanin production, leaving you with random dark spots. Razor bumps and ingrown hairs, which form when hair gets stuck in the hair follicle, can also leave a dark shadow on the surface of the skin.
How Can I Get Rid of Dark Spots?
There are lots of dark spot treatments out there for your face, but when it comes to hyperpigmentation on your bikini line, underarms, and other sweet spots, Bikini & Body Bump Eraser is the way to go. Made with azelaic acid, this spot treatment helps brighten the dark spots ingrown hairs, razor bumps, and breakouts can leave behind. In a 2-week trial, 87% of women said Bikini & Body Bump Eraser brightened dark spots.
How Can I Prevent Dark Spots?
The best way to fix discoloration is to stop it before it happens. Incorporate these steps into your daily routine to help prevent dark spots before they show up.
Regular exfoliation eliminates dead skin cell buildup, making skin less prone to irritation like dark spots. But physical exfoliation like a scrub can irritate the skin and trigger PIH. For brighter, more even toned skin, use a product with chemical exfoliants like Buff & Brighten to help prevent razor bumps and ingrown hairs while fading the appearance of dark marks over time.
@sweetspotlabs If you experience underarm discoloration after hair removal, Buff & Brighten may be your light at the end of the tunnel ✨ In a consumer panel of 34 women after 4 weeks of daily use, 3 out of 4 agreed Buff & Brighten significantly Brightened dark spots. Free from fragrance, alcohol, sulfates, silicones, PEGs, tea tree oil, mineral oil, petrolatum, propylene glycol, polysorbates, gluten, dairy, & more #hs #discoloration #darkunderarms #hyperpigmentation #hidradenitissuppurativa #pcosawareness ♬ original sound - SweetSpot Labs
Especially before shaving or waxing, it's important to remove dirt, oil and other impurities. Choose a cleanser that won't strip moisture - dry skin means dry hair, which means bumps, irritation, ingrown hairs and yep… dark spots.
Speaking of dry skin and hair, you may want to incorporate a daily moisturizer like Hydrate Ever After to keep skin soft and supple between shaves or waxes.
If you shave, shave with the grain, use a fresh blade, and don't skip the shaving cream! These will all help minimize the risk of developing dark spots.