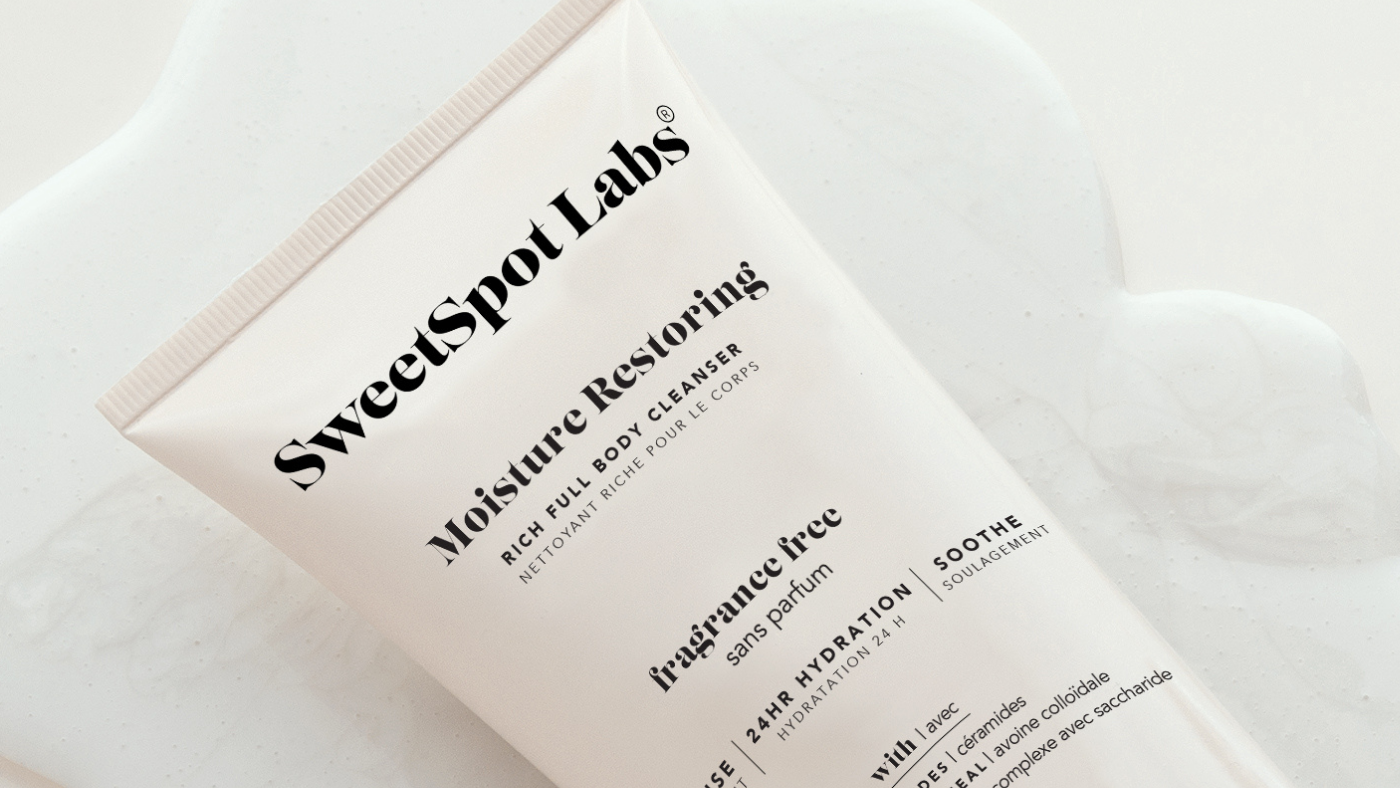 We've added a new full-body cleanser to the SweetSpot Labs lineup and we're more than a little excited about it. Like all our washes, it's clean, vegan, tested and approved by gynecologists, and safe to use from chin to toe and everywhere in between. But Moisture Restoring Cleanser is in a category all its own.
Whether it's estrogen loss, dermatitis, eczema, or just good old fashioned winter weather, dry skin can make you feel itchy and uncomfortable. And it's not limited to skin that others can see. Vulvar dryness isn't something that gets talked about often, but if you've ever experienced it, you know it's almost impossible to ignore. Moisturizers and soothing balms can help relieve the symptoms, but we knew there was more we could do to address this common concern. Moisture Restoring Cleanser delivers instant soothing moisture that lasts up to 24 hours after showering.

Who needs Moisture Restoring Cleanser?
Our new body wash for dry skin is great for anyone looking for rich, long-lasting moisture, but it's specifically formulated for:
Very dry, dermatitis-prone skin.

Very dry, itchy eczema-prone skin.

Menopausal skin that's prone to dryness.

Dry skin that comes and goes with your menstrual cycle.
What makes it so special?
If you know us, you know we're all about ingredients. And Moisture Restoring Cleanser is no exception! It's formulated with clinically effective ingredients that are proven to relieve very dry, itchy skin. Saccharide Complex, Colloidal Oatmeal and Ceramides combine to deliver instant and long-lasting moisture while supporting a healthy skin barrier.
Microbiome Balancing Cleanser is now available on sweetspotlabs.com, 

sweetspotlabs.ca

and 
Ulta Beauty
!