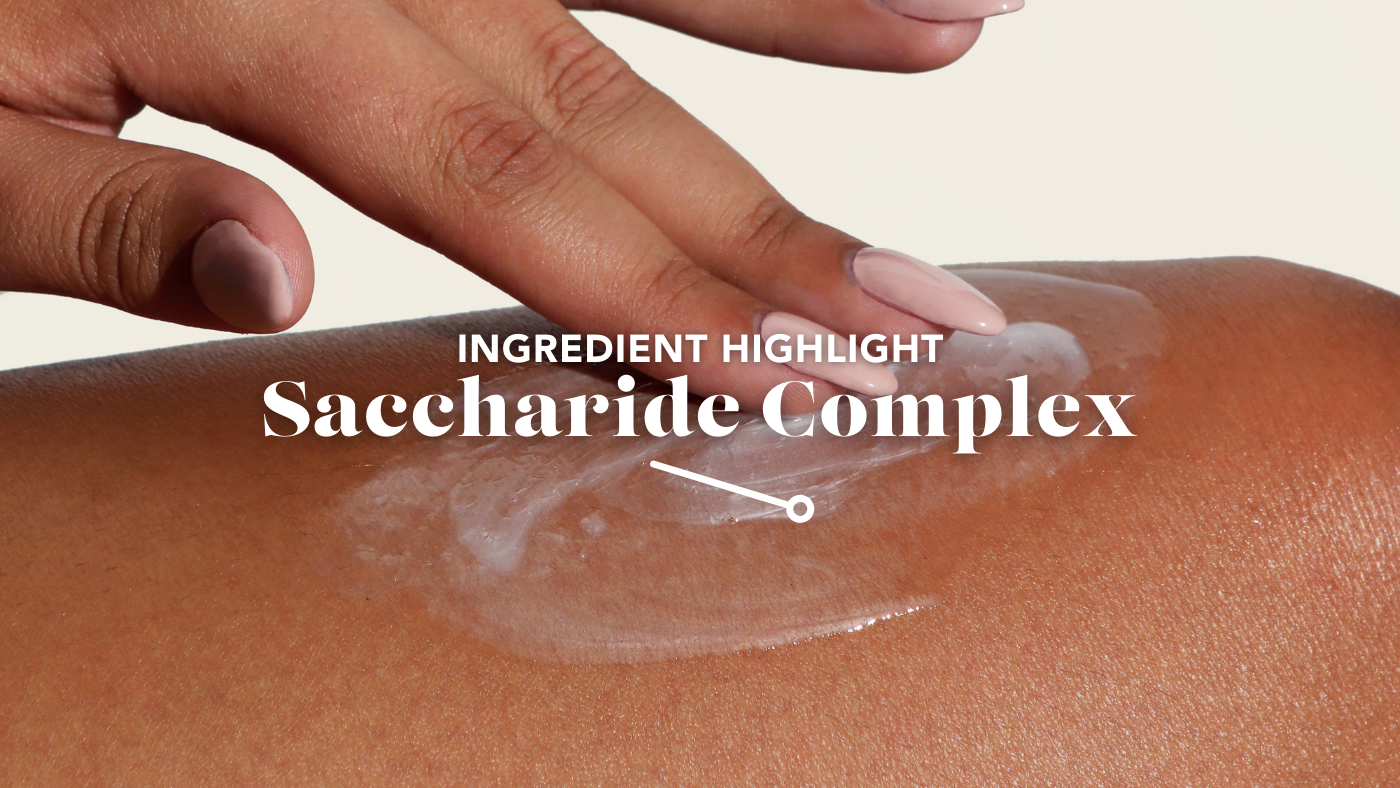 Dry intimate skin is the number one concern for vulva owners. Whether it's due to estrogen loss, pregnancy, or simply cold winter weather, dry skin can leave you feeling itchy & uncomfortable. So when we set out to develop the best body wash for dry skin from chin to toe and everywhere in between, we knew we needed a powerhouse moisturizer that left even the driest intimate skin comfortably hydrated even after showering. That ingredient? Saccharide Complex. And at an active level - like we put in Moisture Restoring Cleanser - there's lots to love about Saccharide Complex!
SHOP MOISTURE RESTORING CLEANSER
1. It delivers instant, all-over moisture.
When you think of the best thing for dry skin, you may not think of a body wash. But thanks to Saccharide Complex, Moisture Restoring Cleanser offers the hydrating comfort of a lotion while gently cleansing even your most sacred skin.
2. It's clinically proven to boost hydration for 24 hours after ONE shower.
Most hydrating ingredients easily wash away, taking all their moisturizing power with them. ButSaccharide Complex connects with the skin's surface layers to keep skin hydrated for 24 hours. Even after frequent cleansing, skin stays soft, smooth, and protected from post-shower dryness.
3. It's clinically proven to reduce skin irritation.
Dry skin can be incredibly uncomfortable - the redness, itching, and tightness are enough to drive you crazy. But Saccharide Complex is proven to reduce irritation by almost 20% in just one day!And when paired with a soothing balm like this one, you can say goodbye to irritated skin for good.
4. It's clinically proven to strengthen the skin barrier in 3 days.
A healthy skin barrier is what keeps moisture in and impurities out. If the skin barrier is damaged or weakened, like is common during menopause, it can result in extreme dry skin. Saccharide Complex stimulates the production of ceramides, which are found naturally in the skin and act like glue to hold the skin barrier together. These ceramides help repair the skin barrier to leave skin feeling healthy, hydrated and comfortable.
Click here to shop Moisture Restoring Cleanser and experience the in-shower benefits of Saccharide Complex for yourself!