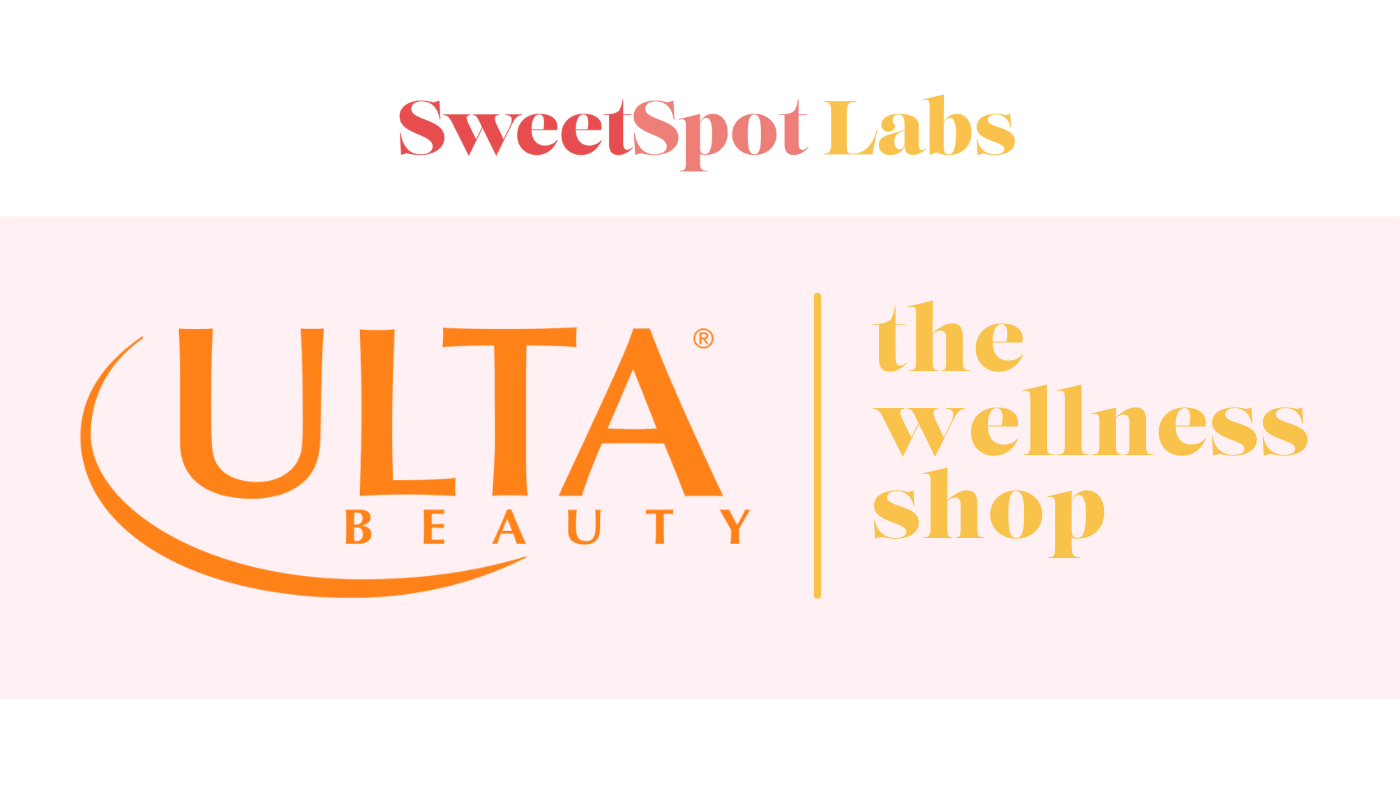 In the chaos of everyday life, self-care has never been more important. And at SweetSpot Labs, we believe that intimate skin health is at the center of wellbeing. That's why we're so proud to partner with Ulta Beauty to bring vulvar skincare to shoppers across the country.
Now available at hundreds of Ulta Beauty locations, The Wellness Shop offers customers an assortment of products that take self-care to a new level. From daily rituals to sleep and everywhere in between, Ulta is making it even easier to live your best life. SweetSpot Labs is proud to be pioneering the "Down There Care" category featuring our clean, effective solutions for all your intimate skincare needs. 
SSL is already certifiedClean,Cruelty-Free,Vegan, andSustainable within Conscious Beauty at Ulta, and we couldn't be more honored to be a featured brand in the exclusive Wellness Shop as well.
Click here to find an Ulta Beauty location near you and shop SSL in-store!