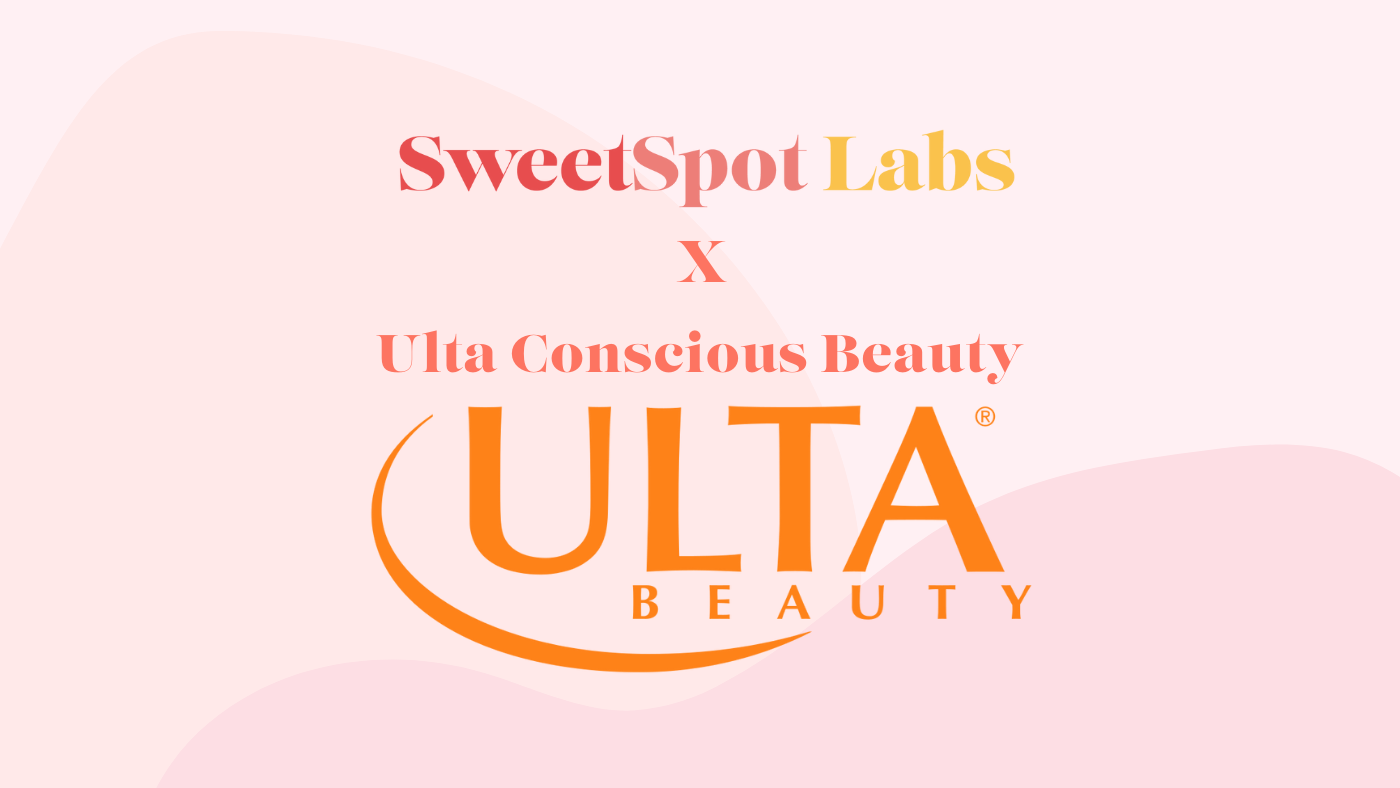 Since 2003, SweetSpot Labs has been consciously crafting intimate skincare solutions that are good for you and the planet. Together with our retail partners, we are constantly striving to elevate vulvar skin health and we are proud to partner with Ulta Beauty to empower U.S. shoppers with transparency and choice through their newConscious Beauty program. This initiative highlights clean, cruelty-free, vegan, and sustainably-packaged brands that positively impact our communities and planet. 
Now, more than ever, people want products that are not only effective, but are aligned with their personal values. Conscious Beauty at Ulta Beauty provides information to make it easy to make choices you feel good about! SweetSpot Labs products are certified Clean, Cruelty-Free, Vegan, and Sustainable within Conscious Beauty at Ulta Beauty. 
Clean Ingredients
SweetSpot Labs meets Ulta Beauty's stringent Clean Ingredient standards, which means our formulas do not contain ingredients within theirMade Without List. This list includes ingredients like parabens, phthalates, and many more so you can choose products that do right by your body.
Cruelty-Free
All SweetSpot Labs goodies are certified cruelty-free, and are safety tested on vulvas - never animals!
Vegan
For those looking for vegan skincare brands, SweetSpot Labs formulates without animal byproducts. The only exception to the rule? The beeswax in Rescue Balm, our clean, cruelty-free, beegan intimate moisturizer.
Sustainable Packaging
SweetSpot Labs is always striving to do better by Mother Nature with sustainable packaging solutions. Our tubes and boxes are made with recycled/reused plastics and cardboard, and we use naturally biodegradable materials whenever possible. But why stop there? Each tube of our innovative wipeless wipe does the job of 150 wipes that would otherwise end up in sewers or landfills. Our commitment to sustainability is an ever-evolving process, and we can't wait to share what we've been working on that will do even more for our planet.
For more info or to shop SweetSpot Labs, head intoyour nearest Ulta Beauty store and/or visitulta.com/conscious-beauty.