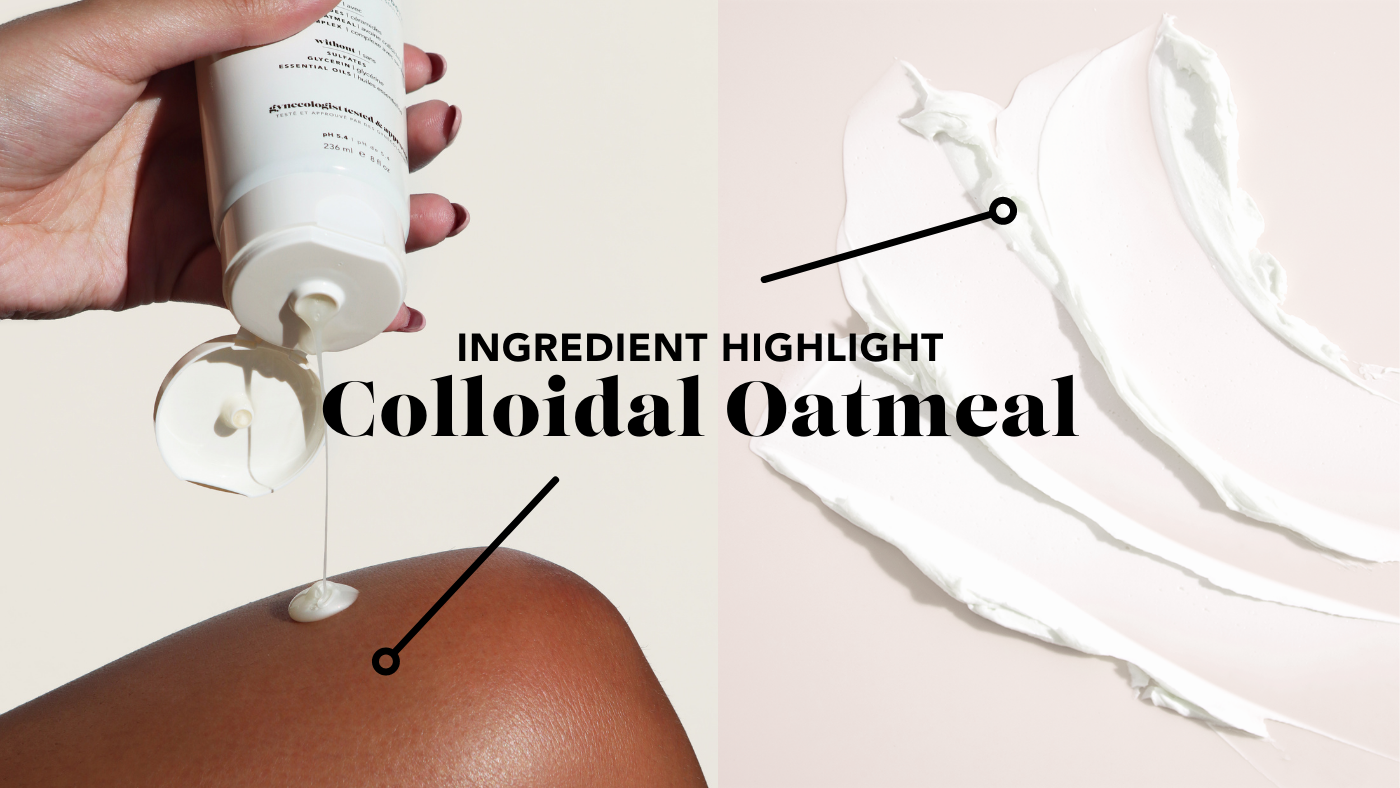 Ingredients are kind of a big deal to us. Ok, maybe they're areally big deal. But when it comes to your most sacred skin, ingredients matter! And when you're dealing with dryness, itching, or even an eczema rash, colloidal oatmeal is often hailed as THE ingredient. It's what makes our bestselling solutions for irritated skin so great!
What is colloidal oatmeal?
Colloidal oatmeal isn't all that different from the oatmeal you might find in your kitchen pantry, aside from how it's prepared. The oat grains (Avena sativa) are ground into a very fine powder and boiled to extract the insoluble particles that make colloidal oatmeal so special. While you can technically eat it, colloidal oatmeal is most well-known for its skincare benefits.
Top Skin Benefits
For centuries, people have been using colloidal oatmeal in skincare for itscleansing, moisturizing, antioxidant, and anti-inflammatory properties. As far back as ancient Egypt, oat baths were used to help soften and smooth skin. Nowadays, you can find colloidal oatmeal in everything from body wash to moisturizers and lotions to prescription eczema cream. Why?
1. It moisturizes even the driest skin.
Colloidal oatmeal is, above all else, a water-absorbing substance. So, when you apply it to the skin, it locks in moisture to improve dryness and rehydrate. That's why we put it in both Moisture Restoring Cleanser and Rescue Balm!
2. It protects skin.
Because it contains a high concentration of starch and beta-glucan, colloidal oatmeal acts as an occlusive barrier that helps protect the skin from environmental irritants.
3. It soothes itching.
Colloidal oatmeal's anti-inflammatory properties have been clinically shown to reduce the intensity of itching, which is why it's so commonly found in eczema creams and why so many of our customers love Rescue Balm.
How to Use Colloidal Oatmeal
Moisture Restoring Cleanser
Our newest cleanser delivers soft, smooth, comfortably hydrated skin after just 1 shower with the hydrating power of colloidal oatmeal. Safe for all skin, even the most sensitive, Moisture Restoring Cleanser is the first step to bringing dry skin back to life!
Rescue Balm
Bestselling Rescue Balm is a fan favorite for everything from post-yeast infection irritation to menopausal itching and even lichen sclerosus. When vulvar skin is dry, itchy, scaly and irritated, it's nearly impossible to ignore! Clinically-active levels of colloidal oatmeal target dry, itchy skin without hormones or steroids.
Remember that although it can help relieve symptoms like dryness and itching, colloidal oatmeal isn't a cure-all. If you're dealing with a specific skin condition, be sure to talk with your medical provider for proper diagnosis and treatment.