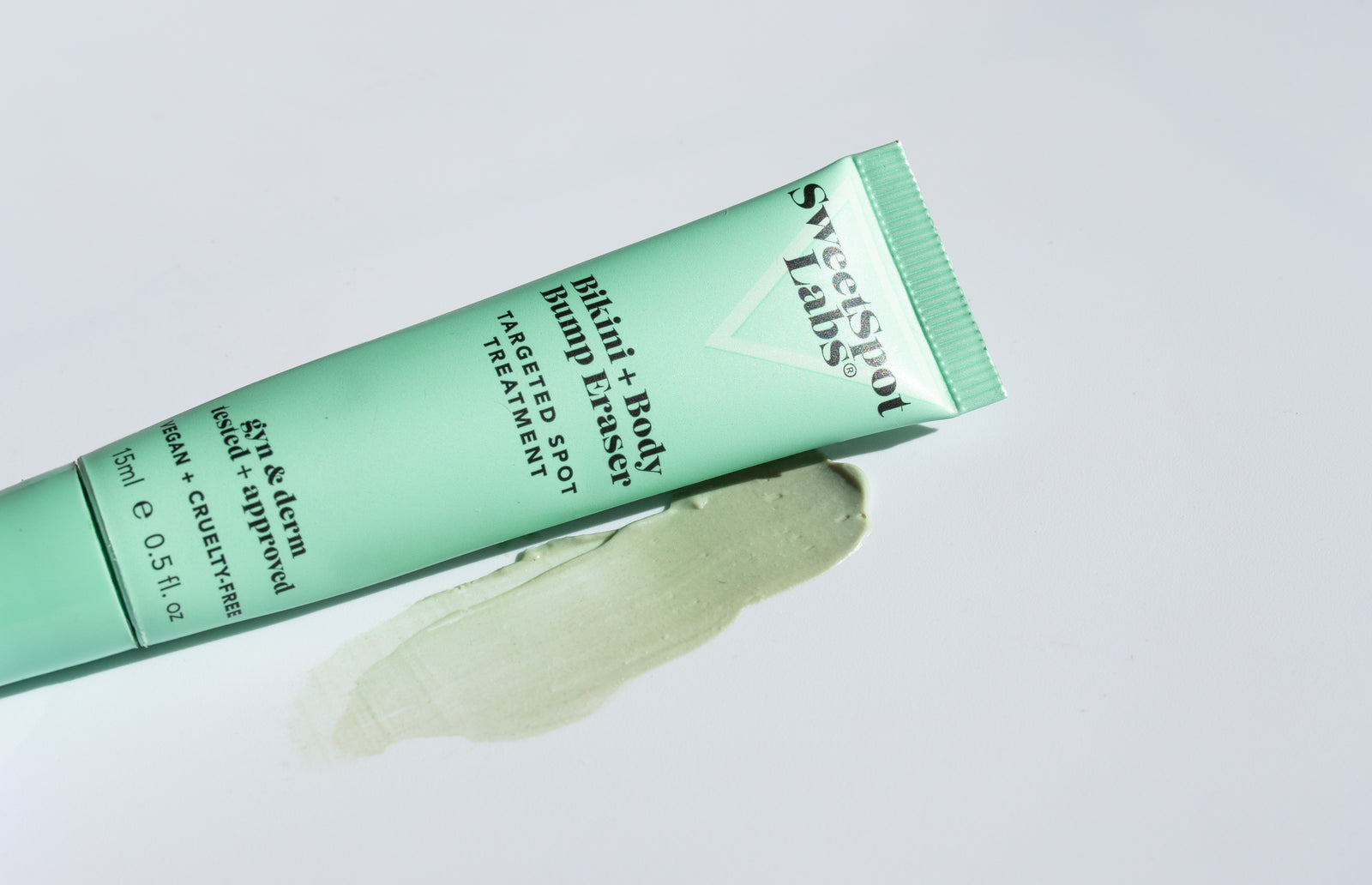 You may have heard of a kaolin clay mask for your face, but kaolin clay powder has mega benefits for your sweet spots, too! We've harnessed the blemish-fighting power of kaolin clay to target ingrown hair bumps and razor bumps with Bikini & Body Bump Eraser. Here's everything you need to know!
What is Kaolin Clay?
Kaolin clay is an all-natural, mineral-rich ingredient that is known as one of the best clays for skin because it's so gentle. It comes in many different colors, including green like the kind in Bikini & Body Bump Eraser, and it has a neutral pH so it won't throw off the natural balance of intimate skin.
Kaolin Clay Benefits
Great for all skin types
Because it's so mild and hypoallergenic, one of the biggest benefits of kaolin clay is that it's great for all skin types, including sensitive skin.
Detoxes skin
Kaolin clay is a bit like a little shot of green juice for your skin. It helps draw out toxins and bump-causing bacteria from deep within the pores for clearer, healthier skin.
Absorbs excess oil
What makes kaolin clay such a powerful purifying ingredient is its ability to absorb excess sebum without stripping skin. This helps prevent clogged pores and the bumps that go with them.
Soothes skin
Kaolin clay's soothing properties help with redness, making it perfect for those red, angry bumps along the bikini line or underarms. The green kaolin clay in Bikini & Body Bump Eraser goes even further to minimize redness - the green color counteracts the red, leaving skin looking calm.
How to Use It
Bikini & Body Bump Eraser delivers the benefits of kaolin clay right where you need it most - without irritating or drying. But kaolin clay is just one of the three purifying actives in this targeted spot treatment! And because it also contains triple soothing power as well (thanks to niacinamide, green tea leaf extract and licorice root extract), Bikini & Body Bump Eraser is the gentlest way to treat your sweet spots to the purifying power of kaolin clay.
SHOP BIKINI & BODY BUMP ERASER