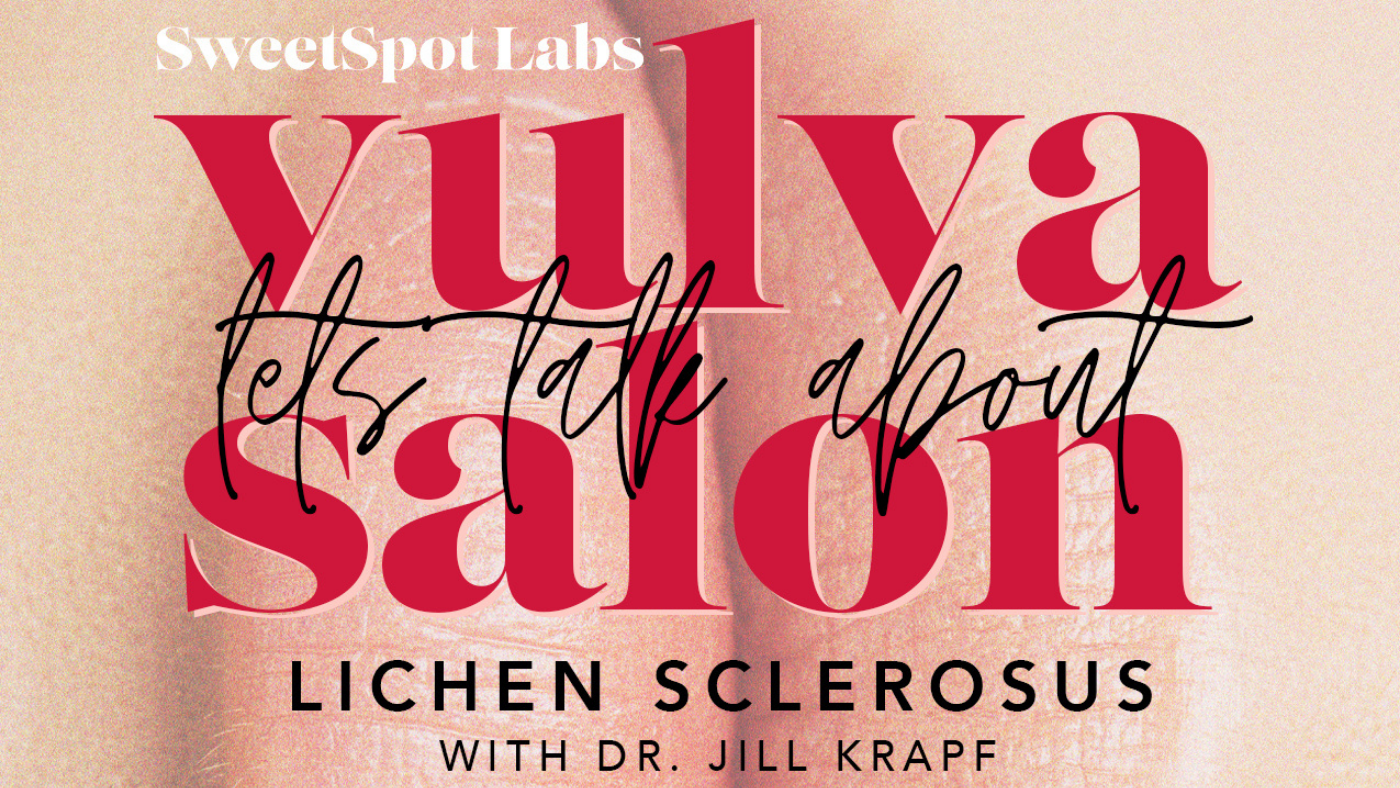 Since 2003, SweetSpot Labs has been on a mission to change the way people see, talk about, and treat intimate skin health.
Let's Talk About: Lichen Sclerosus
We often hear from the SSL community about the challenges of vulvar lichen sclerosus - a benign, but often painful, skin condition that affects approximately 1 in 70 vulva owners. For many, vulvar lichen sclerosus can feel like an "invisible disability," and those who suffer from it can feel isolated, confused, and ashamed. That's why SweetSpot Labs is doing our part to bring awareness and support to this often misunderstood condition in honor of World Lichen Sclerosus Day.
Monday, January 17th, SweetSpot Labs is hosting our first-ever Vulva Salon focused on Lichen Sclerosus with vulvar pain expert Dr. Jill Krapf. This virtual (live) event will be held via Zoom on Monday, January 17th at 8:00pm ESTand moderated by SweetSpot Labs CEO, Julie Chamberlain, with time for audience Q&A with Dr. Krapf.
We'll also be donating all proceeds from SSL website sales on 1/17/22 to the  Lichen Sclerosus Support Network.
We would love for you to join us for an evening of education and empowerment and help us spread the word to anyone who may be interested in learning more about vulvar lichen sclerosus.