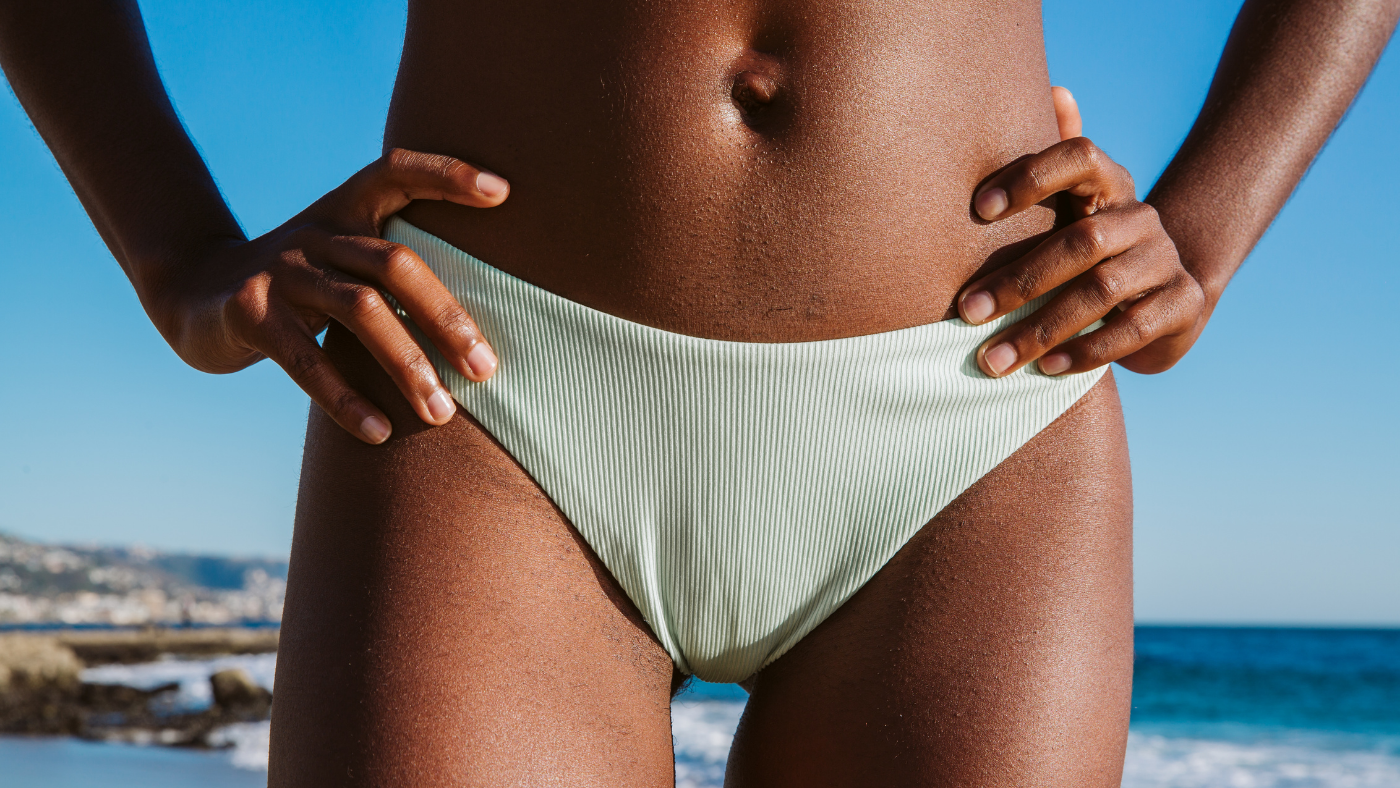 No matter how you do hair removal - shaving, waxing, completely bare, or barely trimmed - saying goodbye to body hair often means welcoming ingrown hair and bumps. Ugh. But don't despair! SweetSpot Labs has what you need to ditch the itchy, irritating bumps for good.
How to Get Rid of Bumps on Bikini Line
Step 1 
Cleanse with Microbiome Balancing Cleanser. Like a prebiotic supplement for your skin, this all-in-one body wash helps balance and protect skin that's prone to razor bumps and breakouts.
Tip: Doubles as a silky shaving cream!
Step 2
Exfoliate with Buff & Brighten pads. AHA + BHA clear excess oil & dead skin cells to help prevent new bumps.
Tip: Use before shaving or waxing andagaina few days after shaving to clear the path for hair regrowth.
Step 3
Target razor bumps and ingrown hair with everyone's new favorite spot treatment - Bikini & Body Bump Eraser. Powerful actives like azelaic acid, salicylic acid and niacinamide work quickly to leave skin clear, calm and smooth.
Tip: This powerful spot treatment is great for anywhere you get bumps - under your boobs, across your back, even your butt (cheeky!).